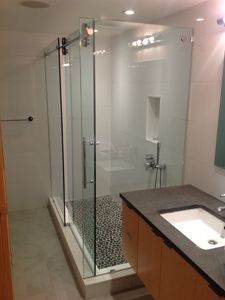 Shower Enclosure in Philadelphia, PA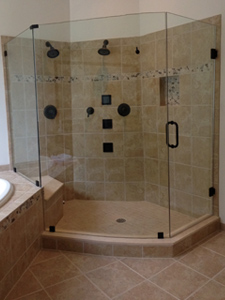 Shower Enclosure in Collegeville, PA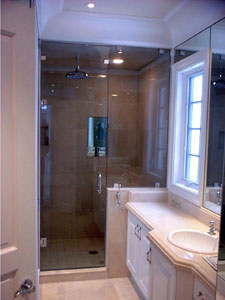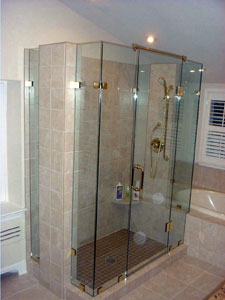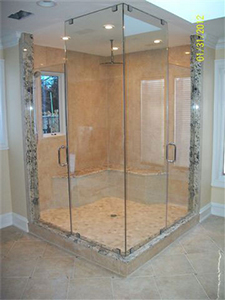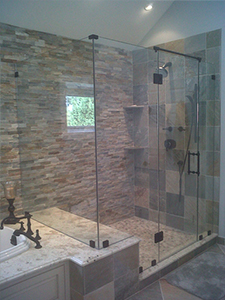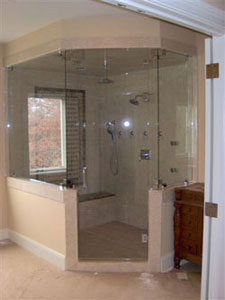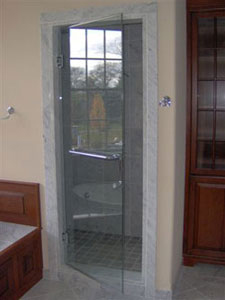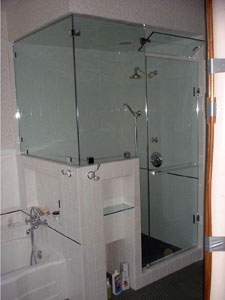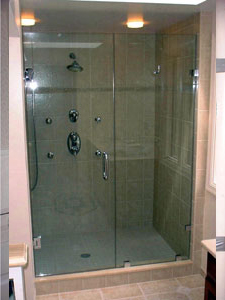 Burhans Glass is a service supplier and installer of EASCO shower doors and Century Bathworks, Inc. Glasstec frameless shower door and enclosures.
Call 610-265-2040 to speak with a Burhan's Glass representative, fill out our "How Can We Help You?" form on the left or visit our one of our showrooms in King of Prussia or Springfield, PA.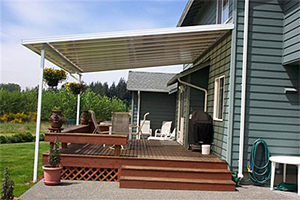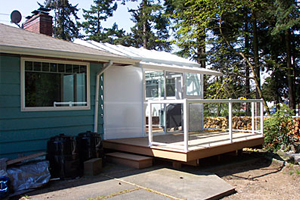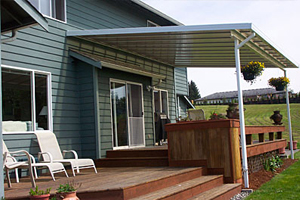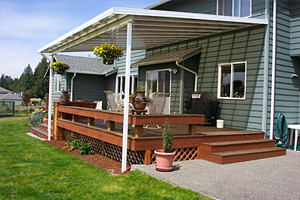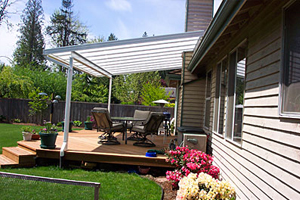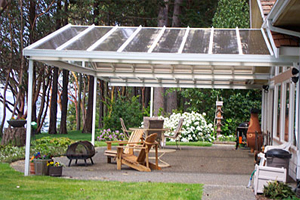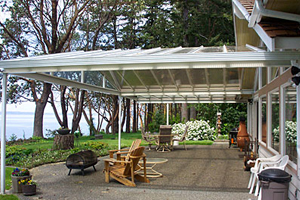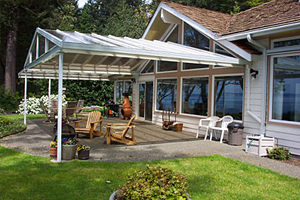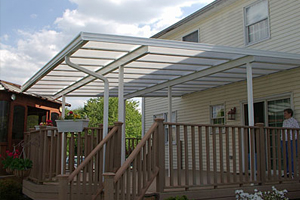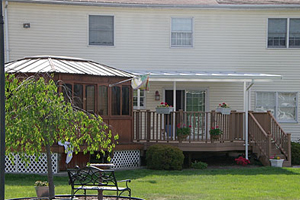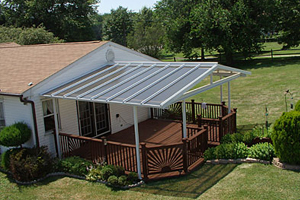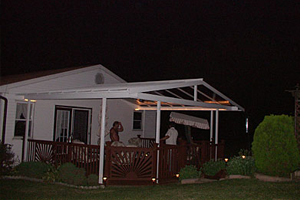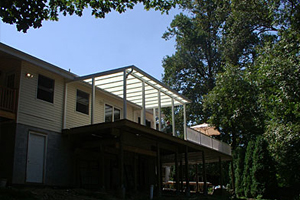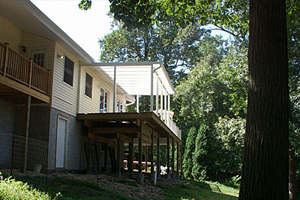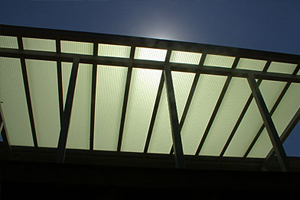 DEGLAS Acrylic Sheets and Aluminum Roofing Systems for Patios, Decks, Pergolas and Arbors.
Burhans Glass is a service supplier and installer of DEGLAS day-lighted roofing products . Please visit our showrooms at either Burhans Glass locations nearest you.
Deck Cover Applications

Atriums • Carports • Winter Gardens
Awnings • Skylights • Pool Enclosures
Solariums • Sunrooms • Conservatories
Patio Covers • Wind Screens
Balcony Parapets • Interior Wall Panels
Spa Enclosures • Hobby Greenhouses
Deck Cover Features

Attractive
• High gloss sheen
• Rain has a natural cleaning effect
• Available in solar tints
• Anti fogging surface
• Light diffusion gives soft, even light
Affordable
• Low installed cost
• No replacement cost due to yellowing
• Less expensive than glass
• Energy efficient
• Long lastingSafety
• UV light transmission blocked
• Impact-resistant acrylic
• Approved safety glazing
• Shatter resistant
• Protects occupants
Customizable Design
• Larger roof projections
• Variable pitch system
• Ability to match a product to your needs
• Structural and non-structural systems
• Available in a variety of shades and surface textures
• Different looks to enhance your design
Comfort
• Reduces heat buildup
• Weather tight system
• Provides a leak free environment
• Insulation with multiple-skinned sheets
• Increases comfort and reduces heating and air conditioning costsDurability and
Strength
• 10 year limited warranty
• Hail & break resistant
• Meets or exceeds snow and wind load requirements
• Rigid design withstands live loads
• Most weatherable polymer
Installation
• No additional rafters required, fits onto most rafter designs
• Vertical installation
• No special equipment required
• Lightweight panels, easily cut with circular saw
• No specialized training or skills required
• Fast installation of the PROSTYLE system without climbing on the roof
• Wave Profile is point fastened – no glazing bars required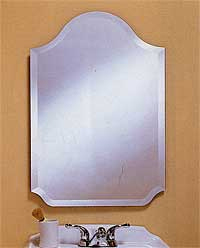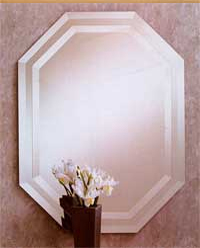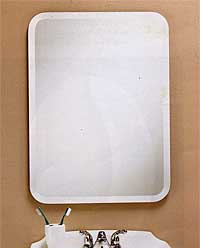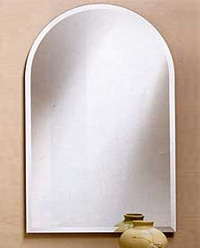 Frameless Mirrors have hardboard backs with hangers that allow vertical or horizontal orientation.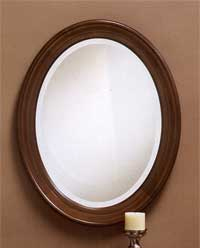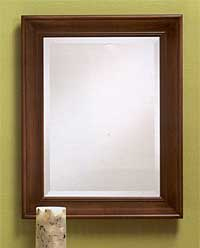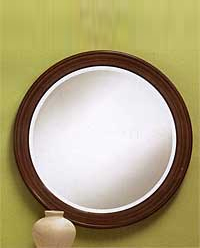 Framed Mirriors have a deep walnut finish on solid maple hardwood frames with hand rubbed glaze.